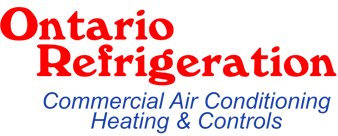 With offices in Ontario, Glendale, Costa Mesa, San Diego, Fremont, Sacramento, Las Vegas, Phoenix and Salt Lake City.
We are never too far to provide service assistance whenever your equipment may require it.
PREVENTATIVE MAINTENANCE SERVICE
Ontario Refrigeration will provide a Service Program designed to thoroughly evaluate your system's performance characteristics. Your system will be operating at its maximum efficiency providing clean, reliable comfort for your occupants.
COMPUTERIZED MAINTENANCE SCHEDULING
Our CSP and ASP Service Programs includes computerized evaluation of your equipment's needs. Utilizing manufacturers recommendations, equipment run times, equipment age and over fifty years of experience Ontario Refrigeration will custom-design a program to meet your needs.
COMPONENTS AND PARTS REPLACEMENT
Our ASP Service Program includes replacement of failed, worn and doubtful components and parts assuring the systems are in efficient operating conditions at all times.
All required maintenance supplies such as lubricants, coil cleaning solutions, chemicals, rags, oils, etc are included in your Ontario Refrigeration ASP Service Program.
PROGRAM MANAGEMENT & ADMINISTRATION
PREDICTIVE MAINTENANCE SERVICE
Ontario Refrigeration provides assurance that your maintenance needs are met. Careful scheduling of technicians, materials and parts allow peace of mind, knowing your systems are taken care of properly.
Predictive Maintenance Services are performed to detect early signs of deteriorating performance and to predict potential system failure. Corrective actions can be taken in advance of costly disruptive breakdowns.
REPAIR AND REPLACEMENT LABOR
Our CSP and ASP Service Programs maintains the equipment filtration systems in order to reduce the contamination of the systems and assure the quality of air delivered to the occupants.
Ontario Refrigeration's ASP Service Program will provide expert technicians to repair or replace worn, failed components and parts.
EMERGENCY RESPONSE SERVICE
Ontario Refrigeration maintains a fleet of service vehicles fully equipped to handle any HVACR emergency 24 hours a day / 365 days a year.
Our CSP and ASP Service Programs includes a complete approach to managing your refrigerant requirements . If you are contacted by the E.P.A for the Clean Air Act compliance, we can act on your behalf to provide the documentation they require.
SPECIALIZE IN PROVIDING OUR CUSTOMER WITH CUSTOMIZED MAINTENANCE PROGRAMS
We have over 50 years of service experience in California, Nevada, and Arizona
We have over 2,500 Service Agreements in effect today
Our entire operations team attends weekly training and communication meetings
Our technicians are highly skilled and experienced professionals, who ensure the job is done correctly the first time
Our wireless digital communication and dispatch ensures prompt and effective service
Our computerized scheduling and tasking ensures the right service is performed at the right time
Ontario Refrigeration Service Programs are proven and cost-effective
ONTARIO REFRIGERATION IS YOUR BEST CHOICE FOR SERVICE BECAUSE
ONTARIO REFRIGERATION OFFERS SEVERAL SERVICE PROGRAM OPTIONS TO PROVIDE YOU WITH CUSTOMIZED SERVICE. THE BENEFITS OF HAVING EQUIPMENT UNDER AGREEMENT WITH ONTARIO REFRIGERATION